Erler means 'Learn' in German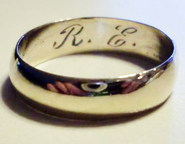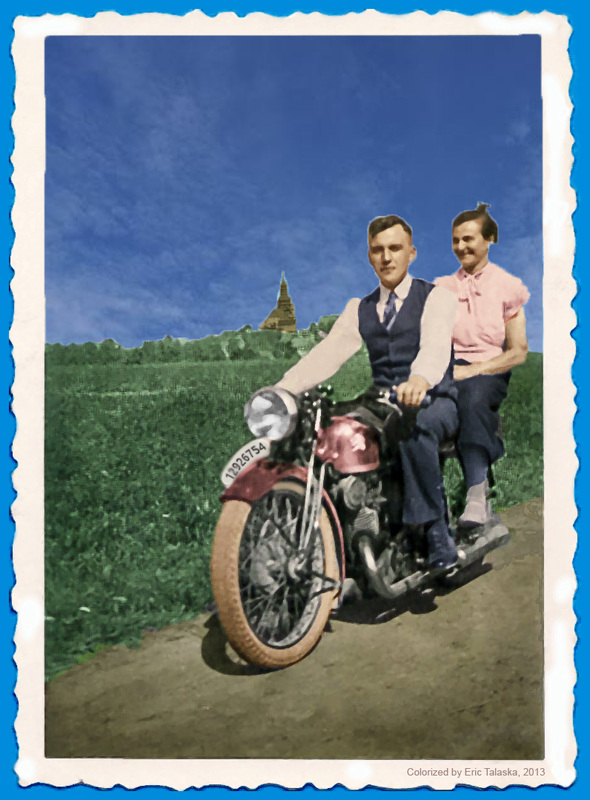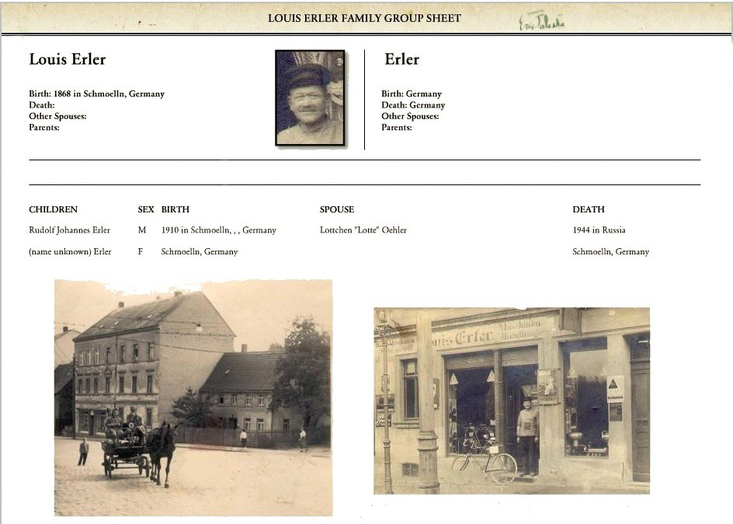 Rudolf Johannes was born in Heukewald, Germany August 8th, 1910 and owned a second generation bicycle and sewing machine shop in a very nice building they also lived in. He earned an engineering degree. He may have built one if the first televisions.

Rudolf, was forced to go fight against the Russians in the German Russian War of WWII. He was not a Nazi; but a member of the IIIrd Reich (never a member of the NSDAP) and was a conscripted soldier doing his duty. He had a choice to either go to war against his will or be shot on site. He was called up in 1938/39 which would have given him a chance to be trained, served in Russia in the Winter of 41/42...and achieve the rank of Stabsgefreiter, the second highest German enlisted rank. He was in a training unit attached to Wehrkreis IV (HQ Dresden) in 1942/43 and was caught up in the Russian Steamroller.

On December 22, 1944 at age 35, Rudolf was proclaimed to be killed in action in the Eastern Front, specifically Pampali, Republic of Latvia (formerly western Russia), but very well could have been captured. The death certificate of 1965 says he was killed in action. This death certificate was requested by Rudolf's wife, Lotte so that she could obtain social security benefits.

At about the same time, the Russians retaliated against Rudolf's home town of Schmolln and ruthlessly destroyed a lot of property, stole items and committed atrocities such as rape.

During the war, Rudolf's wife Lotte hid herself and her two daughters in the basement and consumed mostly low nutrition foods such as flour. She since then raised her two daughters alone.

Lotte's house started to deteriorate and Lotte could not afford to repair it, so she made a deal with the state that if they maintained it for her, they would also own it. This is why Lotte's daughter Erika never inherited the building. Fortunately, the state remodeled the building to be very beautiful. Since the reunification with West Germany, it has been used as an electronics store "Euronics" .

Erika's son, Eric feels the building should have been given to Erika to be kept in the family. But at least it looks nice now. Rudolf had no sons to take on the Erler name and the family business was ceased. His grandson Eric desires to continue the business in the United States to continue where he left off before being forced to do something he didn't want to do.

Uniform Research So Far:
Rank:
Obergefreiter or 'corporal' (under six years of service)
Collar & Botton Ribbons:
War Merit Cross 2nd Cl. 1939 ribbon (award would have been with "swords" but not shown on the ribbon) and the "Winter in Russia 1941/42" ribbon.....meaning he was trained and on active service in Russia in the 1st Winter of 1941/42 , long before 1944.
Litzen and early in the war had 2 colored stripes in the center of each one representing the arm/branch of service. The lack of colored strips in the collar litzen added to the Ost Medaille (or 'Winterschlacht im Osten 1941/42') ribbon in the 2nd button hole was awarded for service during the bitter winter of 1941/42 means this photo was taken post 1942, the other ribbon looks like a 'Kriegsverdienst Kreuz mit Schwertern' ... awarded for war service not in the face of the enemy.
Shoulder straps: Pointed implying they are pre or early war manufacture.
'44' represents the regiment in which he served, color coded to denote the branch of service. Black '44' highlighted in white meaning he served with the 44th Pioneer Regiment (engineers) training unit based in Wehrkreis IV (HQ Dresden).
This color is also shown on the inverted 'V' or 'soutache' on his sidecap.

Historian Research Questions:
• In the above story, please suggest any corrections or additional interesting information.
• When is it estimated Rudolf left home to enter Russia? Is it likely he knew he was on a suicide mission or would he have been misled by the Nazi leaders that they were winning and will take over Russia?
• Is it likely Rudolf killed any red army soldiers, Russian civilians or destroyed any property?
• Can it be confirmed whether Rudolf was MIA or KIA and how so? If captured, what environment did he likely live in and for how long?
• What interesting facts are there about what he was doing in Pampali, Republic of Latvia?